Manjana Milkoreit's book Mindmade Politics: The Cognitive Roots of International Climate Governance, brings together cognitive theories and international relations scholarship to yield new insights for global climate politics.
Published by MIT Press, Milkoreit's new book explores the role of cognition in global climate policy to help explain political behavior and decision making. Manjana bridges disciplines to make sense of climate change negotiations by examining the underlying thoughts, beliefs, and emotions of individuals and groups.

More info:
https://mitpress.mit.edu/books/mindmade-politics

Manjana Milkoreit is Assistant Professor of Public Policy in the Department of Political Science at Purdue University and a member of the Resilience Alliance.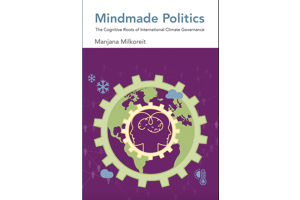 Keywords: cognition, climate change, international relations, politics